No – I'm not blowing my own trumpet. I'm Blog Hopping!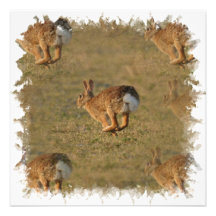 A few weeks ago, my friend, the writer, Bernie McGill, contacted me to ask if I'd be interested in participating in a blog hop that's doing the rounds at the moment called The Next Big Thing. Two things happened. I instantly had a mental image of a swarm of writers sporting bunny teeth and ears, bouncing along in hessian sacks towards a finishing line marked by a huge banner proclaiming IT'S YOU! Why this picture flashed before me, I have no idea. But then, as I re-read her email I felt a glow of pride. I consider Bernie to be something of a mentor to me, and was touched, flattered and humbled that she considered worthy of a tag in her own brilliant blog piece which you can read here.
Bernie McGill is a short story writer and author of The Butterfly Cabinet which was named by Julian Fellowes (creator and writer of Downton Abbey) as his novel of the year in 2012. She was the winner in 2008 of the Zoetrope:All-Story Contest in the US. Her short fiction has been shortlisted for numerous prizes including the Bridport, the Fish, the Asham, the Michael McLaverty and the Seán O'Faóláin short story awards. A short story collection is forthcoming in 2013 from Whittrick Press. You can visit her website/blog here, follow her on twitter and like The Butterfly Cabinet on Facebook. You can also read her blog at Simon & Schuster.

So, now it's my turn to hop towards that Next Big Thing finishing line by answering the blog hop questions.
1)What is the working title of your next book?  
It's called The Possibilities of Elizabeth – and I'm pretty certain that the title will stick. Mind you, if a publisher comes along and says 'we'll publish your fantastic novel and give you half a million pounds for a multi book deal, but only on the condition that you re-name it Confessions from a Coma' or some other cheesy title, well, who am I to question their wisdom? See, no integrity whatsoever – I'm only in this game for the big bucks!
(Actually, a couple of quid would work just as well. Or nothing, even. Here, publishers, just take it…)
2) Where did the idea come from for the book? 
Hmm, well in the story, Elizabeth, my central character, drives her car into a brick wall at the bottom of a hill and almost kills herself. The wall is a real wall at the bottom of a real hill in my home town, and for very many years I have absentmindedly wondered what would happen if someone drove their car into it. Now I must be clear and say that I do not have a death wish – I've never actually considered trying it out myself – and I thoroughly recommend that no one else give it a go either. When I was trying to get a second book underway I had many false starts. Very many. But one day I realised that all my terrible and deservedly abandoned attempts had one thing in common – a central character called Elizabeth. There was the Elizabeth who woke up one morning to find a very handsome ghost in bed beside her, the Elizabeth who spoke in a different accent every day, the Elizabeth who believed she was an exact reincarnation of Elizabeth Taylor. I know; awful. And that's not the worst of them. Then one day as I was driving down that hill, I had a vision of another Elizabeth, Elizabeth Rose, smashing her Citroen 2CV into the wall. And that was it. Finally I'd found the right Elizabeth.
3) What genre does your book fall under?  
Well, if it ever makes the hallowed pages of lovereading.com (my favourite book lovers resource), I imagine it will be listed in the Literary/Contemporary category. I imagine that a lot!
4) What actors would you choose to play the part of your characters in a movie rendition? 
My favourite question – this has kept me awake for nights thinking about it! First off I have to say that getting the accent right would be crucial, as listening to actors deliver bad Nrothern Irish accents on screen is like a fork scraping up a plate. Most of the actors I've chosen, however, won't have a problem at all.
There would need to be several Elizabeths as we meet her at various ages of her life. But the main Elizabeth, Elizabeth as a young woman, would have to be played by Saoirse Ronan. At almost 19 she's a tad too young, but could act up a few years no problem. Teenage Elizabeth would definitely be played by Aimee Richardson, a young actress from Northern Ireland who plays Princess Myrcella in HBO's Game of Thrones. (Of course the fact that Aimee just happens to be my daughter bears no relevance here whatsoever! A mere coincidence. Honest!)
I'm afraid I'm borrowing from the cast of Game of Thrones again for Elizabeth's brother, Jamie – though this time with no ulterior motive! Jamie also makes several appearances at various ages, but adult Jamie would have to be the gorgeous Kit Harrington who plays Jon Snow in Thrones, and younger Jamie none other than the exceptionally talented Isaac Hempstead-Wright who plays Jon Snow's young brother, Bran Stark, in the show.
The beautiful Orla Brady would do a grand job as Elizabeth's neurotic mother, Sara. My one big indulgence (okay, second, I get that casting my own child is indulgent) has to be Rob Lowe – who would be just unbelievably, deliciously perfect for Elizabeth's darling, doting dad, Joe. He's the only one who may struggle with the accent though, so I'd be happy to give him some private tuition, if I had to!
5) What is the one-sentence synopsis of your book?  
As she lies in a coma, struggling to choose between life or death, Elizabeth Rose's younger self takes her on a journey of her life, unravelling a shocking family secret which will influence her ultimate decision.
Ugh, awful sentence. Too long. Honestly, it's better than that!
6) Will your book be self-published or represented by an agency? 
I dearly hope that my agent, Susan Feldstein, will still be speaking to me by the time I finish it, as my tardiness must be driving her mad. If she is, and she likes it, and still wants to represent me, then I sincerely hope it will be second time lucky for both of us.
7) How long did it take you to write the first draft of the manuscript? 
Ask me that question again in a year's time! (Code for I haven't actually finished it yet. But I will. This year. You have my permission to punch me if I don't – if my husband doesn't get there first. That sounded so, so wrong, didn't it?)
8) What other books would you compare this story to within your genre? 
Well I'm obviously aware that the book will automatically be compared to other 'coma' books such as Broken by Daniel Clay, Maggie O'Farrell's After You'd Gone, The Ninth Life of Louis Drax, by Liz Jensen, and, most recently, Oh Dear Sylvia by Dawn French. The latter is the only one I haven't read but I hugely enjoyed all of the others. I'd read Broken and The Ninth Life of Louis Drax many years before starting to write Elizabeth, but made the mistake of reading After You'd Gone some months into the process. I say mistake because it floored me. It was so utterly brilliant, so beautifully crafted and so, well, so very much like my own roughly sketched out plot: a young woman who has lost someone she loves lies in a coma, the result of a car accident which may have been an attempt to end her own life; a deeply buried family secret which is gradually revealed; the reader made privy to fragments of memories and episodes from her past. I was stunned, and put Elizabeth away for a long time after that. After all, what was the point? I wouldn't want to be branded a copy cat, and anyway, I could never tell Elizabeth's story the way O'Farrell told Alice's. But of course Elizabeth coaxed me back, and if her story ever does make it into print I imagine I'll have to prepare myself for a hurl of abuse from O'Farrell fans.
9) Who or what inspired you to write this book?
Well obviously the aforementioned wall; but receiving a grant from The Arts Council of Northern Ireland to pen my second novel was what really inspired me to start writing again following the collapse of a publishing deal for my first book. And other people who believed in my ability to write: Susan, my agent, John, my husband and a couple of good friends who had read my first manuscript.
10) What else about the book might pique the reader's interest?
Let's see, Elizabeth likes to change her name a lot. Does that sound interesting? There are more derivatives of Elizabeth than any other female name, you see, which enables her to flit from being Lizzie to Betty to Eliza and so forth with remarkable frivolity. That's why her mother named her Elizabeth in the first place: to give her possibilities. She's also blessed with an incredible singing voice; despite the fact the rest of her family can't sing a note. Other characters of interest include her adored brother, his easy going American boyfriend, her beautiful but always anxious mother, and her best friend, Deidra Florence Frances Conroy, otherwise known as Dee. Oh, and it's quite dark: there's a fair bit of death as well as depression, terminal illness and alcoholism. Plus a very unusual crime is committed. But there are a few laughs too – I promise!
That's it from me folks – I'm now tagging four other brilliant Next Big Thing writers who will answer the ten set questions next week on 6th February. So get hopping Natasha Geary, Laurence Donaghy, Alana Agerbo and Valerie Francis – you're 'it'!
Natasha Geary is a script editor from Hillsborough, County Down,  'What You Don't Know Won't Hurt' is her first full length novel.  Represented by Caroline Hardman from the Hardman and Swainson Literary Agency in London, she hopes to find a publisher in 2013, meanwhile she is mustering the energy to start on her second novel, 'Julia Price'. Natasha tweets and is on facebook too and you can browse her website here.
Laurence Donaghy is a writer slash civil servant, which isn't nearly as violent as it sounds. He's written two ebooks published by Last Passage, Folk'd and Folk'd Up Beyond All Recognition, about scary faeries in modern-day Belfast. He suspects this is somewhat of a niche market. The third and final book, Completely Folk'd, will be out in 2013, and a short story collection may follow. Laurence blogs here, and tweets here, and you can view his agent, Last Passage, here.
Alana Agerbo lives and writes in Vancouver, Canada. She began her blog in March of last year in an attempt to pin down the words skittering through her mind and it has inspired her to write on an almost daily basis. She has a dusty old manuscript lying in drawer, complete with more than a few letters of rejection. She is hopeful to see her work on a shelf one day, not a speck of dust to be found. Alana has had some works published on Ezine.com which can be found here.  She blogs brilliantly here and here, tweets here and is on facebook too. 

Valerie Francis is another Canadian writer, this time from St. John's, Newfoundland, and is currently working on a fantasy novel for young adults.  Valerie began writing short stories and poems as a child and completed her first book at the age of seven.  After fifteen-year career as a business and political writer Valerie returned to her first love, children's literature in 2008.  You can follow her online through her fabulous blog and on twitter.
Good luck guys, looking forward to reading your answers.